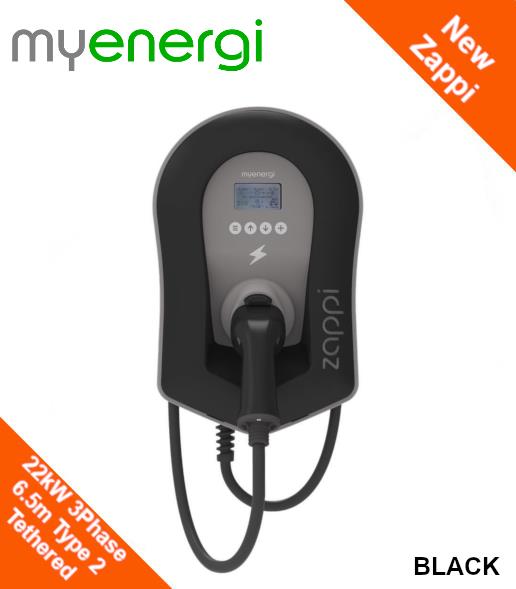 New Zappi 32Amp 22kW Type 2 (62196-2) 6.5 Metre Tethered Cable Black
Product Code: ZAPPI-222TBT2
Price: £827.00 excl. VAT
£992.41 incl. VAT
Description
The new Zappi has special eco charging modes which will benefit homeowners with grid-tied microgeneration systems, like wind or solar generation.
Charging current is automatically and continually adjusted in response to on-site generation and household power consumption.
In FAST charge mode, zappi operates like an ordinary EV charging station.
Download the Datasheet HERE.
Features:
3 Charging Modes (Fast, Eco and Eco+)
Optimises Microgeneration Self-consumption
Works with Solar PV or Wind Turbine Systems
Economy Tariff Sense Input
Programmable Timer Function
Charge and Event Logging
Pin-Code Lock Function
Tap Operated Display Backlight
Built-In RCD Protection
Related Products