Case Study: Mr B. of Glenfield
Job Description:
A modern detached property with a south facing front elevation roof made this an easy design for Shirley's expertise. After proposing 3 different designs to the client, he asked about a few other options. Shirley quickly incorporated these into the designs and the customer chose the option best suited to them.
We designed a 3.8kW system utilising Suntech 190W panels coupled with 10 Enecsys inverters to maximise the generated power by the panels. The installation was completed in Powerpac's usual timely manner to create as little disturbance for the client and their neighbours.
Specification:
Panel:
20 x Suntech Power STP190S-24/Ad Plus (2011) 190W
Inverter Model:
10 x Enecsys SMI-S360W-72-UK
(Gateway: Enecsys Monitoring System
System Size:
3.8 kWp
Annual Output:
3,145 kWh
Annual CO2 Savings:
2,786 kg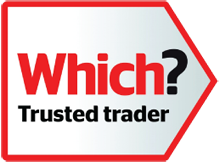 click for more info
I must say that the system is performing as I had hoped. The dual Micro inverters are doing their job properly. We have 3 Lombardy poplar trees on our horizon that can cast an early morning shadow across our panels. You can see the output slightly dropping as each pair of panels is slightly obscured from the sun. Overall there is no significant reduction in total power generated. Now that the sun is higher in the sky there is no effect at all.
The monitoring software is quite good but is in the process of being updated. I look forward to the new version. It would be good if the new software will allow exporting of data to a spreadsheet and even better still an Android App would be the icing on the cake.
Despite it still being winter my peak power generated is currently at 3.1 kW and rising.
Can I congratulate your company on being so supportive and efficient during the installation process. Your installation team worked as a true team and achieved the whole installation in a day with the minimum of disruption. As you know I have already recommended you to a neighbour who has now had a similar system installed.
Mr B. of Glenfield