Case Study: Mr G. of Thringstone
Job Description:
Panel:
Sanyo HIT-H250E01 250w x 16
Inverter Model:
Sunny Boy 3600TL-20
System Size:
4.0 kWp
Annual Output:
3,039 kWh
Annual CO2 Savings:
2,681 kg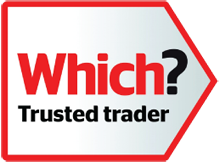 click for more info
From start to finish this was an excellent, value for money piece of work and delivered on time by Powerpac Ltd.
All processes and practical tasks were completed in the most professional of ways. The products used are of high quality and perform very well indeed.
At each and every stage, the company explained what they were proposing to do and then completed the exercise efficiently, effectively and on time.
I compliment most highly all the knowledgeable staff and skilled workforce. From initial quotation (against three other companies) and explanation, through execution and installation to generation - less than one month - this was a first class job. Very many thanks.
Mr G. of Thringstone