Case Study: Mr M. of Leicester
Job Description:
A straight forward instal that was completed within a time schedule greed with the client. To get the maximum benefit for the customer we designed a 3.84kW system. This should generate an estimated 3,049kWh per year and make estimated saving of 2,701Kg of CO2. This should produce annual saving to the customer of over £900 nad will have paid for itself in around 11 years.
Specification:
Panel:
Schott Solar SCHOTT PERFORM POLY 240W x16
Inverter Model:
Enecsys SMI-S240W-60-UK 0.2kW x 16
System Size:
3.84 kWp
Annual Output:
3,049 kWh
Annual CO2 Savings:
2,701 kg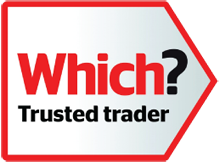 click for more info
Dealing with a very professional company with good excellent service from initiation to completion. Shirely & Gareth were both humble and professional throughout the installation.
Thank you.
Mr M. of Leicester