Case Study: Mr & Mrs G. of Kirby Muxloe
Job Description:
A 3.27kW system installed on lovely property. The instal was a simple straight forward affair and was completed quickly. The system that the customer opted for should generate an estimated 2,844KWh per year and save 2,508Kg of CO2. This will give the customer a return on their investment of 10.15% and will have paid itself off in under 10 years.
Specification:
Panel:
Sunpower SPR-327NE-WHT 327W x10
Inverter Model:
PowerOne PVI .0 OUTD 3.0kW
System Size:
3.27 kWp
Annual Output:
2,844 kWh
Annual CO2 Savings:
2,508 kg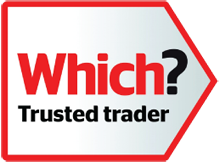 click for more info
Just a few words to let you know that our decision to use Powerpac for our solar energy installation was the right one. From the initial quote to having them installed and up and running went without any problems. The lads did a very professional and quality job, very rare in this day and age.
The system is working perfectly and is producing as per your estimated figures. We would have no hesitation is recommending Powerpac to anyone who is having solar energy fitted!
Mr & Mrs G. of Kirby Muxloe