Case Study: Mrs H. of Ratby
Job Description:
Marie had previously had a quote from Powerpac at a previous address but did not go ahead as her roof was too small. She has moved since and contacted us again to get another quote done. This property is a modern detached bungalow with a south facing side elevation.
Powerpac designed a system for Marie that could maximise the large roof that she had and give her the best returns on her investment. We estimate that the system would produce 3,906kWh per year and annual CO2 savings of 3,456kg. This should give the customer a saving of over £253.00 per year and generate a Feed-In-Tariff and electricity supply of over £650.00. With this return, the system would have paid for itself in less than six and a half years.
Commisioning Date:
19th November 2014
Panel:
REC Solar REC250PE 250W x 16
Inverter Model:
Samil Power SolarRiver 3680TL
System Size:
4.00 kW
Annual Output (Est):
3,906 kWh
Annual CO2 Savings (Est):
3,456 kg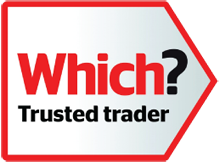 click for more info
Shirley initially quoted me on my previous property, but due to an odd shaped roof the pay back time was very long. I decided not to go ahead and there was no 'hard sell' or pressure to have the work done, I was so impressed with her I called them again when I moved. This time I could get a 4kw system and after much procrastination on my part I finally had the work done in November. I cannot stress enough how delighted I am that I chose Power Pac. The contrast between them and other companies I had quote is stark. They provided a comprehensive quote with a range of panels and prices and discussed the merits of each one. They answered my endless questions competently and even dropped the price on my original quote because the price of the parts had decreased in the months between initial visit and survey! The work was almost completed in one day (Gareth had to come back to commission them the next day as it had gotten dark so early) and the garage and drive were left cleaner than when they started. For their professionalism, their knowledge and skills I have no hesitation whatever in recommending them and would welcome anyone coming to see for themselves.
Mrs H. of Ratby