More funding for SME's to get help going green
An initiative to support Leicestershire and Leicester city SME's in going green could benefit your business by up to £10,000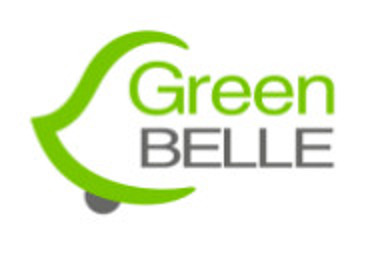 What is Green BELLE?
Green BELLE supports SMEs in Leicester and Leicestershire to increase their energy efficiency, reduce their energy costs and lower their carbon emissions. The project gives grants of between £1,000 and £10,000 to eligible SMEs to support the installation of low carbon and energy efficient technologies in their premises.
SMEs are also able to receive two-day's non-financial support (12 hours), if they do not want to apply for a grant, but would still like assistance with energy efficiency. This support could be used to help set up a staff behaviour change campaign or a more in-depth site survey.
Green BELLE has an intervention rate of 50% (up to a maximum grant of £10,000) and match funding is required from the SME. Green BELLE is funded by the European Regional Development Fund (ERDF).
Green BELLE is managed by the Leicester Energy Agency, which is a team within Leicester City Council.
What does the grant support?
Eligible SMEs can apply for a grant to install low carbon and energy efficient measures, such as;
Energy efficient heating systems and controls
Low energy lighting and controls
Renewable energy systems
Innovative low carbon measures, such as heat recovery systems
Business eligibility;
Located within Leicester and Leicestershire
Small or Medium-Sized Enterprise (SME)
The SME must be within a sector eligible for support from EU funding programmes. The majority of the SME's trade must be conducted business-to business, not to the general public.
Ineligible sectors include:
Banking and Insurance companies, including insurance brokers
Provision of local social welfare facilities, for example, hospitals, nursing homes, fire stations, child-minding facilities, sports facilities, parks, public libraries
Soil conservation and infrastructures
Building and renovation of housing
Retail
Need more information or have a business which may be interested?
At the time of this report the Green BELLE website is under construction. (We will update this pagfe once it is live.)
Contact us at Powerpac and we will guide you through the process or point you in the right direction.
Tel: 0800 0699 607
Email: enquiries@powerp.co.uk
You can download a Frequently Asked Questions sheet here.