4.5-GW Solar Project in the Sahara Desert Could Supply Power to Europe
Authorisation to build a solar power project in Sahara being sought and could power Europe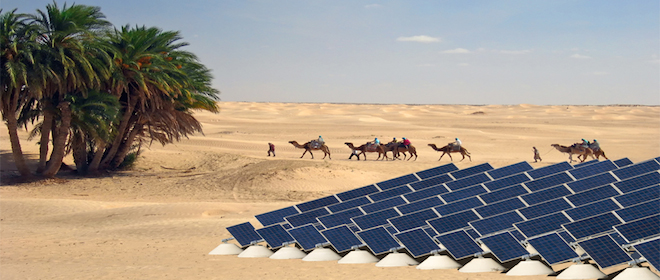 TuNur Ltd. recently said that it has filed for authorization to build a solar power export project in the Sahara Desert that would supply the European market with electricity.
TuNur said that the 4.5-GW project would be located in Southwest Tunisia near Rejim Maatoug.
To support the project, three HVDC cable systems are under development to link Tunisia to Malta; Tunisia to central Italy; and Tunisia to the South of France.
"The economics of the project are compelling: the site in the Sahara receives twice as much solar energy compared to sites in central Europe, thus for the same investment, we can produce twice as much electricity," Kevin Sara, CEO of TuNur, said in a statement. "In a subsidy-free world, we will always be a low-cost producer, even when transmission costs are factored in."
We here at Powerpac ask, "Why stop there? Most of the Sahara is uninhabitable so why not use it for some good.This technology could be used to provide power to the whole of Africa, giving them relatively cheap source of power."