Ohme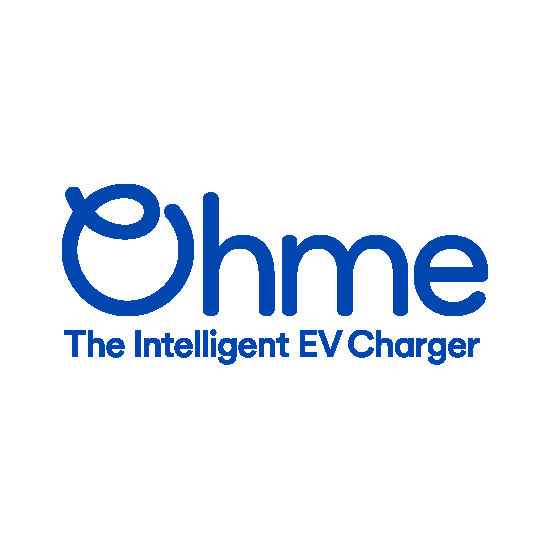 Ohme, is the revolutionary way to save money
when charging your EV:
Ohme automatically chooses the cheapest
available electricity, to save you money
Ohme ensures you charge the exact right
amount you'll need

Ohme is simple to control from our lovely app
---
How do we do it?
Well, our charging cable has a unique, 'brainbox' attached which automatically finds the cheapest electricity from your energy company. So, if its cheaper to charge-up your EV in the middle of the night, Ohme sorts it out.
Ohme then calculates how much power you'll need for your next journey so you end up with the exact right amount of power, at the cheapest price.
You control it from an app (even using voice recognition) and Ohme does the rest.
---
Ohme App
Take control of Ohme from your phone
Set charging preferences – like daily commutes and weekend trips
Use voice recognition software to give commands
Monitor your electricity consumption and cost savings
Discover your driving costs per mile
---
Ohme Cable
The Ohme cable is the intelligent charge-companion for every EV – it works with all electric vehicles
There is an Ohme cable for any plug type – even your humble 3-pin socket
It can also plug into existing chargepoints to upgrade your charging to smart
Allows fast charging at 7kW (about 25 miles an hour)
​
---
Manage Your Energy
Set charging preferences – like daily commutes and weekend trips
See a simple summary of your cost per mile
View your money savings compared to 'dumb' charging (like charging on street or at home using a basic cable)
​
​
---
Manage Your Environmental Impact
Monitor your Green Score
Track your CO2 consumption per mile
Track your CO2 savings compared to equivalent petrol and diesel cars
---
Manage Your EV Remotely
Set up charge schedules on your phone, for example "charge my car to 80% by 7am"
See how much charge your EV has – wherever you are in the world
Change your charge preferences remotely – Ohme will dynamically recalculate your charge schedule and adjust your charge
---
Want to know what Ohme can do for you?
Call one of our trained staff on 0800 0699 607 and see how Ohme can benefit you.
Or fill in the form HERE.