Your business could get a grant of up to £14,000 to get charging stations installed!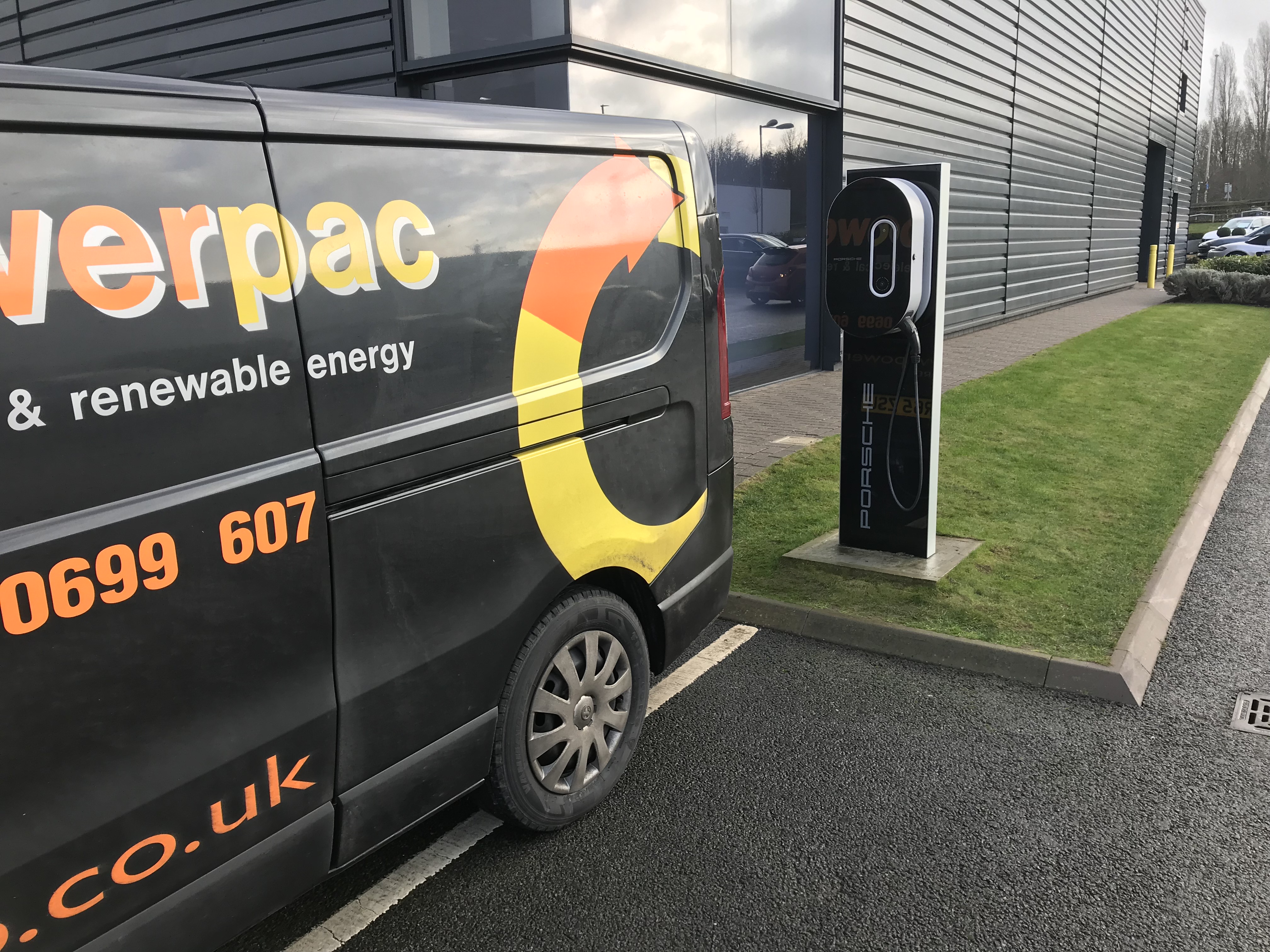 Powerpac are OLEV approved installers of a range of charging stations for commercial premises. We are based in the heart of the National Forest with hundreds of charging stations installed all around the country. Powerpac will deliver to you it's award winning service and expertise, and follow up with our excellent after care service. Under the OZEV Workplace Charging Scheme you can have up to 40 charge points installed giving you access to up to £14,000 in grants.
Powerpac do not tie themselves with one charge point manufacturer. We understand that most customers want a wider choice as possible. We can supply and install charge points from a range of selected partners.
As OZEV approved EV charge point installers Powerpac can offer you upto 75% off a commercial charging station installation. (75% of purchase and installation costs, up to a maximum of £350 for each socket, up to a maximum of 40 across all sites for each applicant.) This could mean up to £14,000 towards the cost of installing charging stations.
If you are looking at getting a charging station installed at your business please call one of our dedicated team on 0800 0699 607 or send us your details HERE.
You can download our OZEV Commercial Charging Station Installation guide HERE.
To see our range of commercial charging stations click HERE.