Battery Storage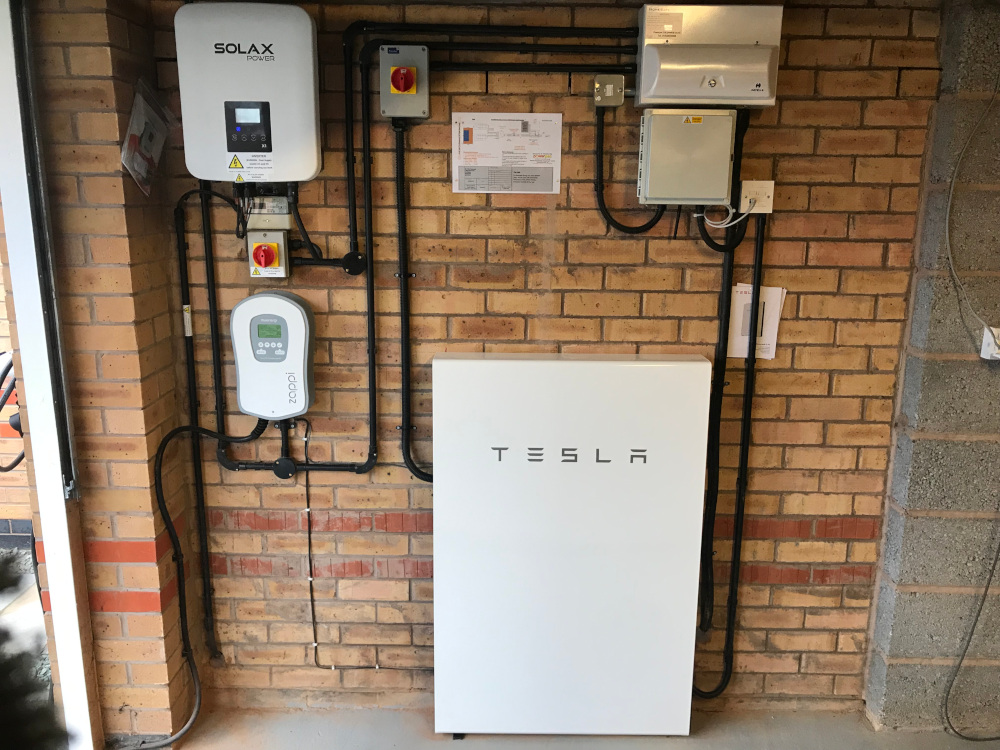 Energy Storage
If you have a Solar PV system chances are you are, during the day you are exporting the excess power generated back to the grid. Then at night, when the sun goes down, you will start importing power from the grid. Well, there is an answer; storing the excess power that you generated during the day so that you can use it yourself at night. Not only will be using energy that you have generated yourself, but you will still be getting you 50% export payments.
Your export payments are based on half of what your generation meter says has been produced. There is no need for an extra meter to be installed when you get an energy storage system installed. (As long as it is not over 30kW.)
How could energy storage help you?
Energy storage systems can make the most of your solar generated electricity by storing any excess power generated during peak generation times, and then allowing you to use that stored power when generation falls below usage.
If you already have a renewable energy system, you could find your bills reduce even further with the installation of an energy storage system. (Savings are dependent on the system installed and how it is used.)
We can calculate the potential savings that you could make based on various factors such as building type, annual consumption and circumstances.
Most modern energy storage systems will offer smart operation. This will allow you to keep a track of your energy use and how best the system benefits you.​
Powerpac is experienced in installing energy storage systems and our award winning service will give you peace of mind that we will design a system that will give you the best value system, whether you're adding to an existing Solar PV system or getting a whole Solar PV and energy storage system installed. We are authorised installers of the following energy storage systems;

To see what LG Chem can do for you is click HERE
To see what Tesla Powerwall can do for you click HERE
To see what Powervault can do for you is click HERE
Check out one of our Tesla Powerwall installation case sudies HERE
If you want to know more, contact one of our trained staff on 0800 0699 607 or send us your details HERE and we will get back to you.