Case Study: Mr W. of Ravenstone
Job Description:
Mr W called as he had recently taken delivery of a Mercedes B250e and wanted to know the costs of getting an EV Charging Station installed at his home. We sent our EV surveyor that afternoon and went through his options and how to claim the OLV grant that is available. We suppield him with a detailed quote which he accepted. The installation was completed quickly and to the customers complete satisfaction.
Charger:
Rolec 32amp (7.2kW) Type 2 (IEC62196) Charging Socket
Extras Required:
Earthing Rod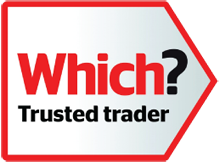 click for more info
I made a list of the ten (local) approved electrical contractors for installation of an EV charge point at my home. Power Pac was the first I called. I was so impressed by the pre-sales and on-site same day assessment, that I actually didn't call any others. Work carried out to a high standard on time. Not the cheapest, but very good value.
Mr W, of Ravenstone